Karen Story
Writings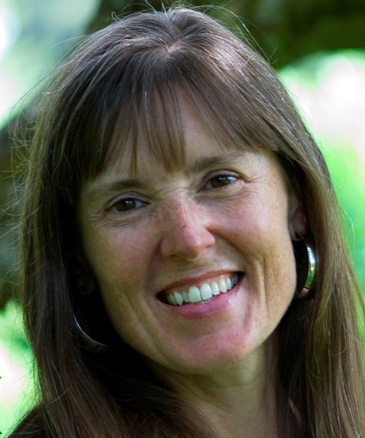 Read my book: A Yovo in Togo (My Peace Corps Experience in West Africa 1985 to 1987)

Travel Stories & Photo Journals

People Profiles

Articles

Technical Documentation and Technical Marketing

Grants, Websites, Press Releases

Organizing and Promotional Experience


---
Travel Stories & Photo Journals

---
People Profiles

After 13 Years, KPD's Audra Weber Still Loves Being a Cop (Patch)
Founder of Kirkland 'Clean Team' Hopes Kudos is Catching (Patch)
Latter-Day Pioneer Nona Ganz has a Passion for Parks (Patch)
Kirkland Whirlwind Volunteer Sue Contreras Doesn't Know Slow (Patch)
City's Kari Page the Heart and Soul of Kirkland Neighborhoods (Patch)
Young Redmond Jazz Musicians Groove to a Mature Sound (Patch)
Lunch Buddy Volunteer Jay Henwood Rediscovers Joys of Recess (Patch)
Kirkland's Top Cop Eric Olsen - The Man Behind the Badge (Patch)
Former Kirkland Leader Finds Walking Good for the City and Soul (Patch)
From Pancakes to Legal Advice, Kirkland's Walt Krueger Loves To Serve (Patch)
Founder of Kirkland-Based 'Giving Chicks' Has Plenty to Chirp About (Patch)
Kirkland Painter Joanne Shellan Chosen for Solo Show at Governorís Mansion (Patch)
Longtime Rock Star Marty Jourard Chooses Kirkland for his Encore (Patch)
Soon-to-be citizen beautifies Kirkland for the Fourth of July (Kirkland Reporter)
Hugs for the Holidays: Kirkland Artist's Cards Benefit Children's Hospital (Kirkland Reporter)
"I got lots of comments on how well-written it was, how terrific the quotes were, and that even pretty close friends learned things about me they didn't know." - Joanne Shellan
---
Articles

Volunteers Complete New Stairs in Crestwoods and Cotton Hill Parks (Kirkland Reporter)
A League of Their Own: Kirkland Rotary Clubs Help Special Needs Kids Play Ball (Patch)
Honey Wine Creates Buzz at New Redmond Meadery (Patch)
From Chicks to Veggies, Organic Farm Store Makes it Simple to Grow Your Own (Patch)
The Holly and the Ivy: How You Can Help Save Our Parks (Patch)
Highlanders Bid Farewell to the Rails (Kirkland Reporter)
ADHD and a Lego Heart: A Mother and Son's Journey (Patch)
Zumba Where Ya Been All My Life? Discovering the Joys of Exercise Dancing (Patch)
Highland's Funky House has Heart (Kirkland Courier Reporter)
Kirkland site chosen for University of Washington restoration program (Kirkland Reporter)
Ten Reasons Why You Should Buy Your Tree From the Kirkland Kiwanis (Patch)
Singing with the Stars: Vocalist Emily McIntosh at George's Thursday (Patch)
---
Neighborhood Columns
| | |
| --- | --- |
| | |
---
Technical Documentation and Technical Marketing Pieces
Samples from my 24 years working in the semiconductor, telecommunications, and metrology industries are available on request.
---
Grants
Wrote grant that received $3000 for summer concert series (2011)
Co-wrote grant that received $25,000 for wood-saving cookstoves project in West Africa (1986)
Co-wrote grant that received $1500 for holiday event for children of inmates (2011)
Press Releases
Press Release (sample of press releases sent monthly for two years)
Song Writing

---
Organizing and PR Experience
I've been organizing and promoting successful events and projects for many years:
I organized and ran the Kirkland Summer Concert series from 2010 to 2014, including fundraising, booking bands and sound, handling contracts, coordinating poster and flier design and purchase, emcee'ing the events, scheduling and coordinating sponsor booths, finding and organizing volunteers, and running 14-16 concerts per summer (two per week - one for children and one for all ages). The concerts cost over $20,000 per year.


As the volunteer steward for restoration of Cotton Hill Park, I have organized numerous events since 2008, including an Earth Day event attended by 150 people, several all-volunteer trail and stair building projects, three Martin Luther King Day of Service events attended by 60-70 people, and numerous work parties. These events involve coordinating with the city and ensuring that there are tools, outhouse, snacks, beverages, volunteers, waiver forms, and signs in place.


Organized corporate events for nine years. Planned an annual holiday party for 100+ adults, and an annual family picnic, in addition to many smaller employee events.


I've been the lead organizer for events in my neighborhood since 2006, including an annual picnic, a spring egg hunt, and dozens of work parties.


Handled all promotions and bookings for two successful bands, including developing publicity materials and websites.


Developed a media campaign that increased attendance at a local monthly support group from several people to dozens of people.


Raised over $20,000 from local businesses four years in a row for the Kirkland concert series.


Worked closely with the City of Kirkland to procure funding for a dozen sidewalk, park, and landscaping projects in my neighborhood.